We have classes for every need and every age.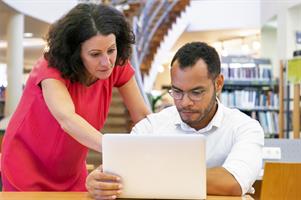 Learn at your own pace with classes tailored to your specific needs.
We start classes whenever you are ready!
Contact us to make arrangements and join this joyful and interactive class!
We start a Spanish group session every 6 weeks.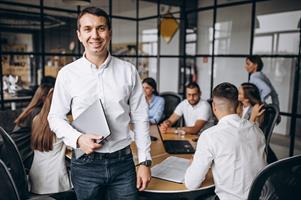 We work with companies teaching their employees the Spanish language skills necessary for their day to day job.
It's easy and motivating!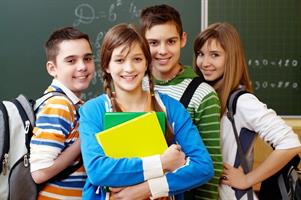 At Spanish Booster, children learn Spanish in a natural and fun way, with Hispanic instructors and books designed specially for their age and grade.

Tutoring available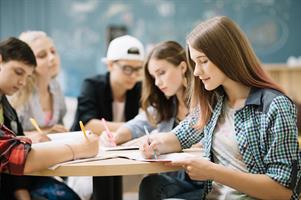 Our experienced teachers can help you get ready for exams, catch up on difficult topics, and improve your grades.
Great for Home-schools too!

Tutoring available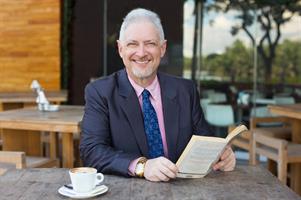 Start using your Spanish language skills in no time!
Whether it's on your next missionary trip, with your patients, students, on the business trip, or dream vacation, we have the right program for your needs.

Some Spanish Courses Available:
- Fundamental Spanish for Beginners Level 1

- Fundamental Spanish for Beginners Level 2

- Fundamental Spanish for Beginners Level 3

- Intermediate and Advanced Conversational

- Fundamental Spanish for Nurses and Medical Assistants

And many others!



You will be speaking Spanish since the first day!


Limited space,
RESERVE NOW!
With highly qualified instructors and unique learning materials you will speak, read, write and understand Spanish easily and quickly!
Testimonials
According to a Pew study from last year, only 20 percent of K-12 students in America study a foreign language (compared with an average of 92 percent in Europe).




Here are the testimonials from students who decided to learn a language.


"Grammar and reading have improved, especially with verb conjugations. Working ahead has also helped so I'm prepared in class the next week".

Jay Panandiker
7 Hills School

________________________

"If you want to learn to speak like a native then you want Spanish Booster. I took Spanish in high school and college and after many years decided to take classes again. I found out in class that some of the things I was taught were wrong, and that if I said some of the phrases I had been taught they would be inappropriate.

Classes are fun and informative and don't proceed too quickly. The teacher is very knowledgeable and accessible, willing to help if there is a problem. I would recommend to anyone who wants to take Spanish."

Dr. Joel Saeks D.C.
Cincinnati, OH.

________________________

"Myrna is a rare and extraordinary teacher. I feel so lucky that I had the opportunity to learn Spanish with her because she is a warm, creative, generous, fun, endlessly patient and is able to create an atmosphere where it feels safe and relaxing to learn at one's own pace.
Myrna's ability to make me feel comfortable and "at home" is as important to me as all the superlative things I can say about her creative and quite brilliant method of teaching.

In sum, I recommend Myrna enthusiastically and without reservation. It is a privilege to recommend her to others."

Cole Kleinmann
Cincinnati, OH

________________________

"Fun and efficient Spanish classes! - I have been taking Spanish classes from Spanish Booster for almost 3 years now. LOVE IT! The atmosphere is great, small groups allow students to learn more and practice more language skills. The teacher is very thorough and always pays attention to every student's individual needs and abilities. I will be continuing to take these classes, they are affordable, practical and just fun! All you need to learn a foreign language."

Candiola
Cincinnati, OH

________________________

"I attended the Spanish Booster classes for 3 years in a row. I was a beginner and did not know much about the language when I started. The teacher explains everything with such preciseness and detail, making it fun to learn something new every time. There was reading, listening, grammar, everything was covered in each class, together with learning new vocabulary. All homework assignments are checked by the teacher, which makes it easier to concentrate on difficult parts of the assignment, and gives the opportunity to ask questions. Small groups make the learning process more efficient, as every student gets personal attention and approach. Before I even knew what Spanish Booster was, the number one thing that attracted me was affordability. Great results for great value are the key factors in learning a new language!."

Olga Tsetsotkina,
Cincinnati, OH

________________________

"Myrna brings an enthusiasm to her class that is unsurpassed. She was not satisfied with the standard textbooks and workbooks, so she created her own. That is an example of how she gives of herself to make the classes the very best for her students. I strongly recommend Myrna Perez to teach Spanish! She consistently keeps the needs of her students first and brings a joyful spirit to her work.

Donna Leviton
Adult Programs Coordinator
Hopkins, MN

________________________

"I have enjoyed the Spanish Classes for Business Travelers. Myrna Introduces new language concepts in an order that makes sense. She also teaches cultural nuances and makes sure that the student is able to practically apply what they have learned before moving on. As a person that has learned multiple languages herself, she has great insight on the process of learning a language and the pace at which the student can move ahead."

Dennis Morin,
Mason, OH.



Do you need to learn another language? We can help.